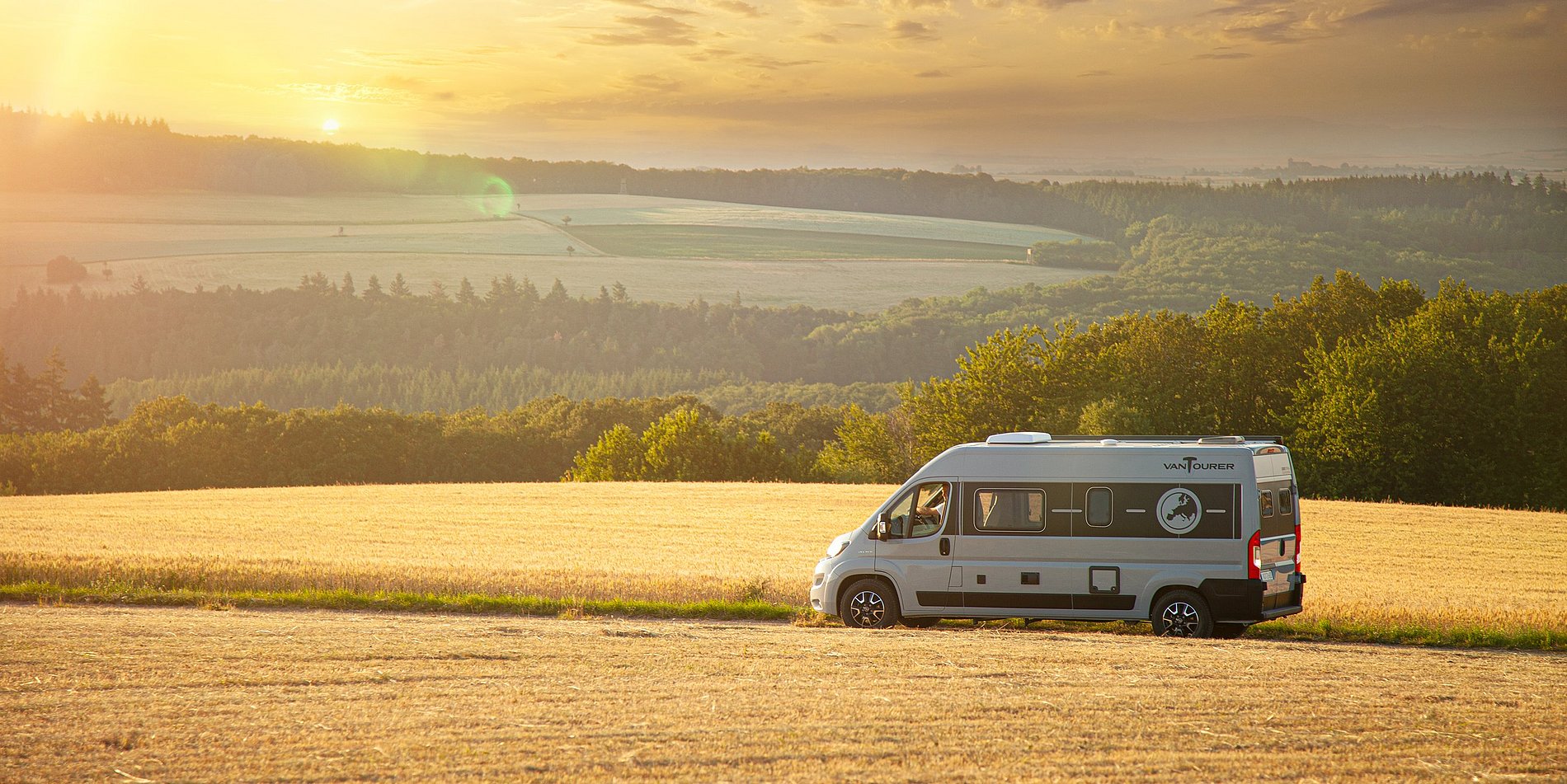 THE ALL-ROUNDER WITH FOLD-DOWN BED
THE ALL-ROUNDER WITH FOLD-DOWN BED
THE ALL-ROUNDER WITH FOLD-DOWN BED
THE ALL-ROUNDER WITH
FOLD-DOWN BED
INFINITELY

ADJUSTABLE

While traditional fold-down beds that you see in significantly more expensive motorhomes, disappear completely under the ceiling and cannot then be used for sleeping, the sleeping area in a VANTourer is fully usable (depending on the position), while valuable holiday essentials, e.g. your expensive bike, can be safely and cleanly stowed away, giving customers peace of mind. Thanks to the standard preparation, the practical fold-down bed can also be retrofitted at any time.
DO YOU NEED A BIT MORE
SPACE

?

In the rear of the VANTourer there's not only room – but freedom.
All four layouts can be optionally equipped with an
infinitely adjustable fold-down bed.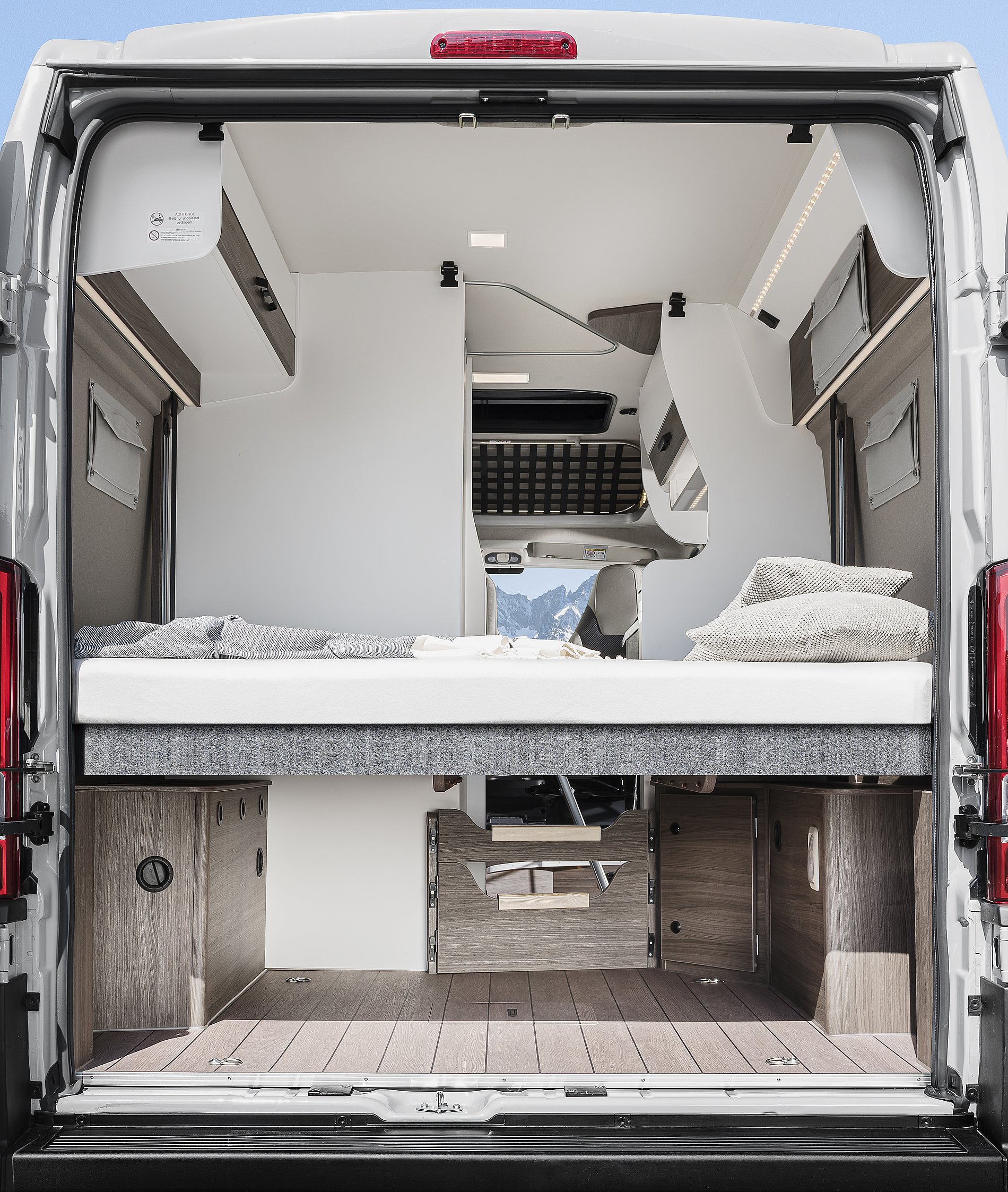 When in the bottom position, it's as comfortable to sleep in as your own bed at home.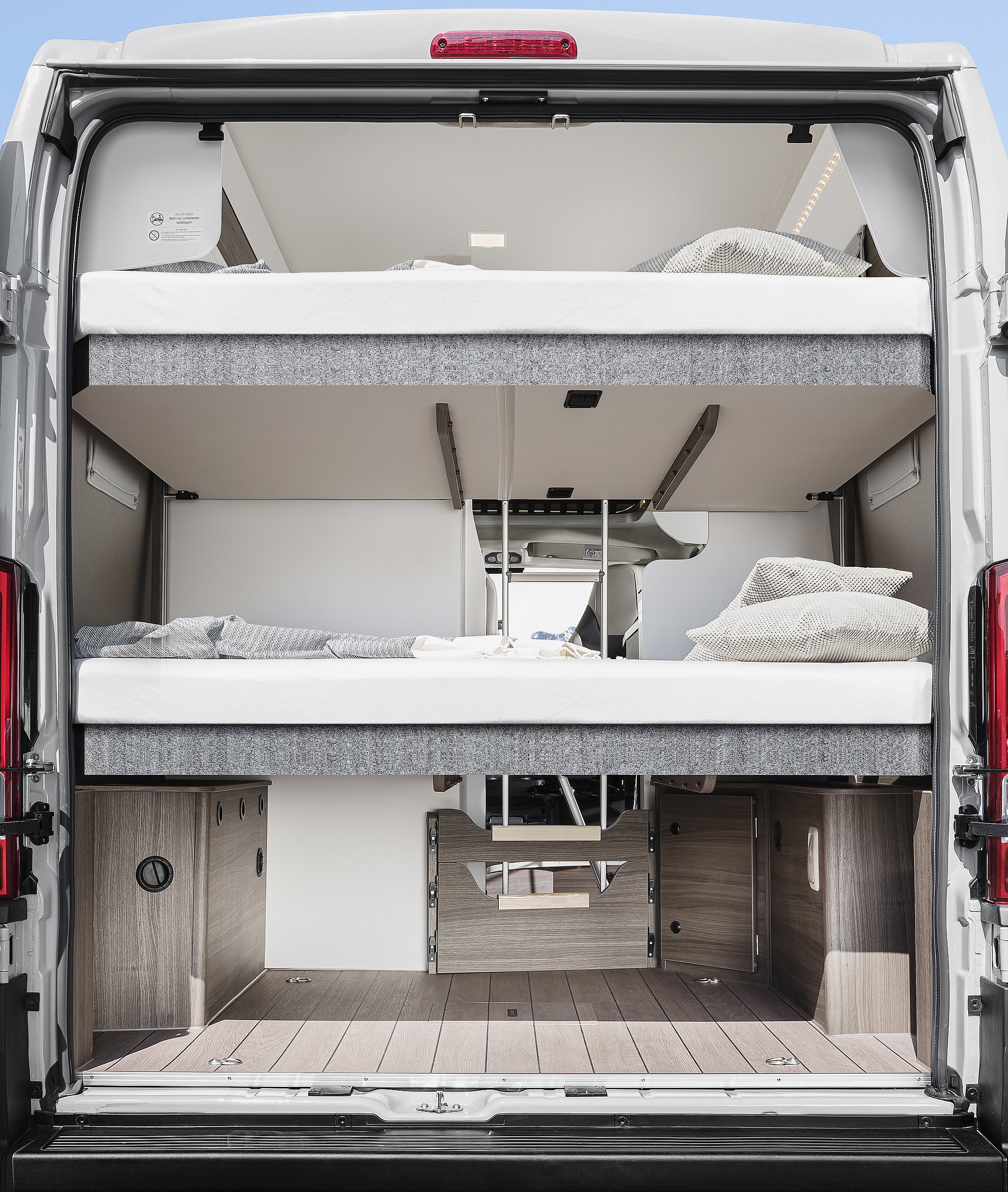 Travelling as a party of four? No problem. Simply lift the dropdown bed to its highest position and you instantly create space for a double bed underneath (option).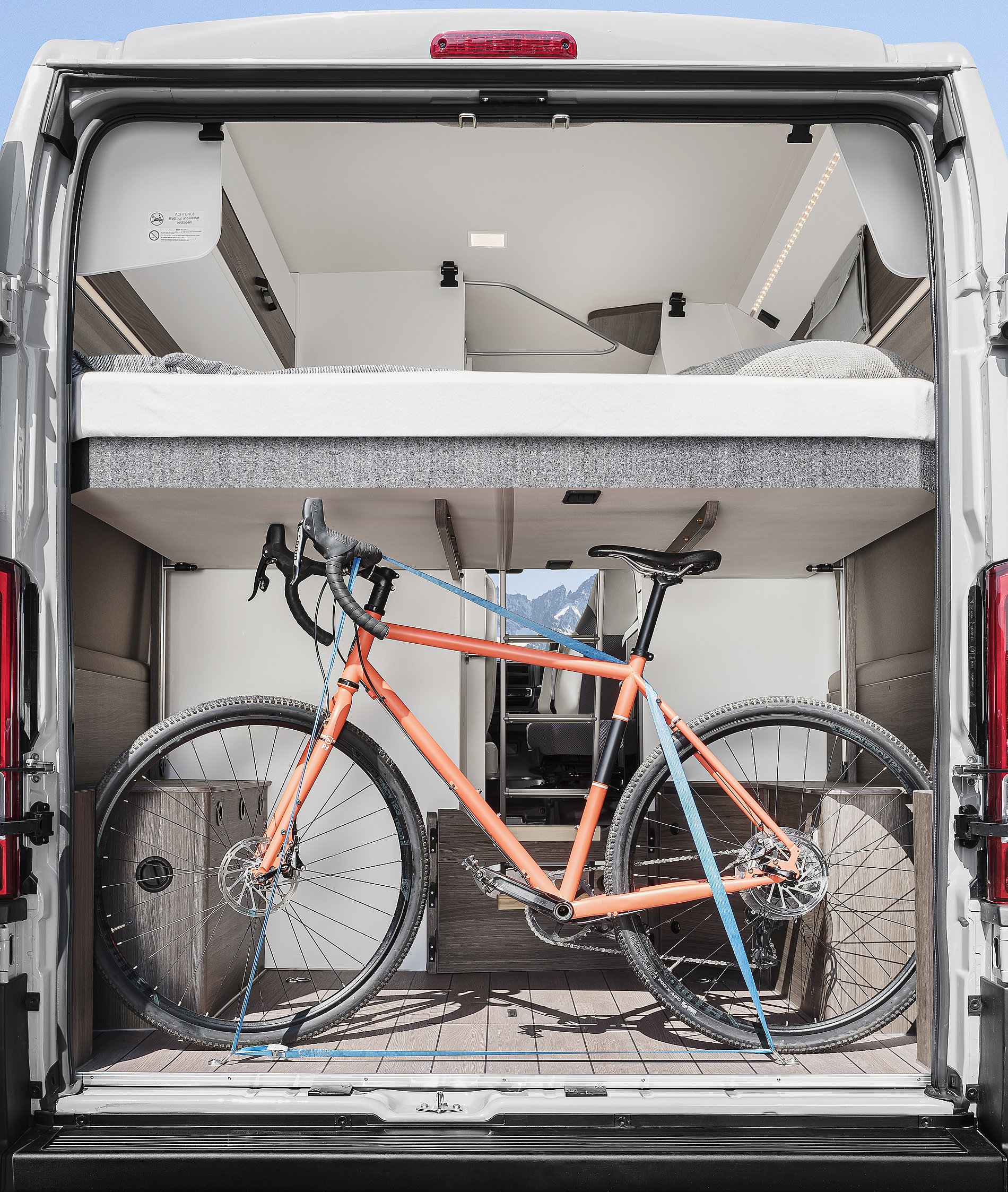 Still room left: It offers plenty of space, even when lowered to the
middle position.