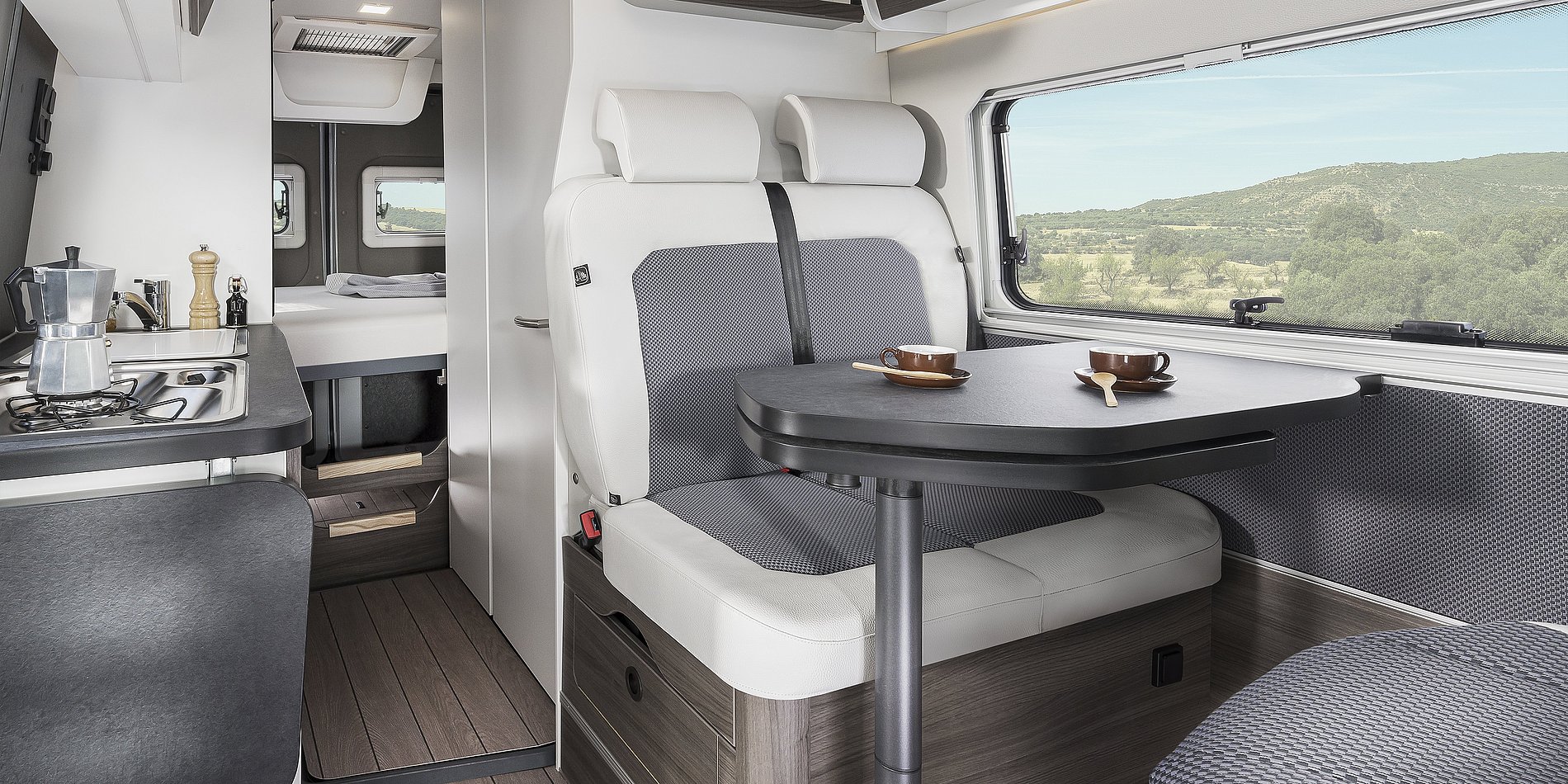 VARIO BATHROOM
IT KNOWS EVERY TRICK IN THE BOOK
The VANTourer 2024 impresses with the vario bathroom, which is now integrated as standard in all four models. Why should you decide when you can have everything?
The flexible combination of compact separate bathroom and spacious en-suite bathroom leaves you free to choose – space-saving bathroom with extra large washbasin or simply converted, an en-suite bathroom with lots of space for the great showering pleasure.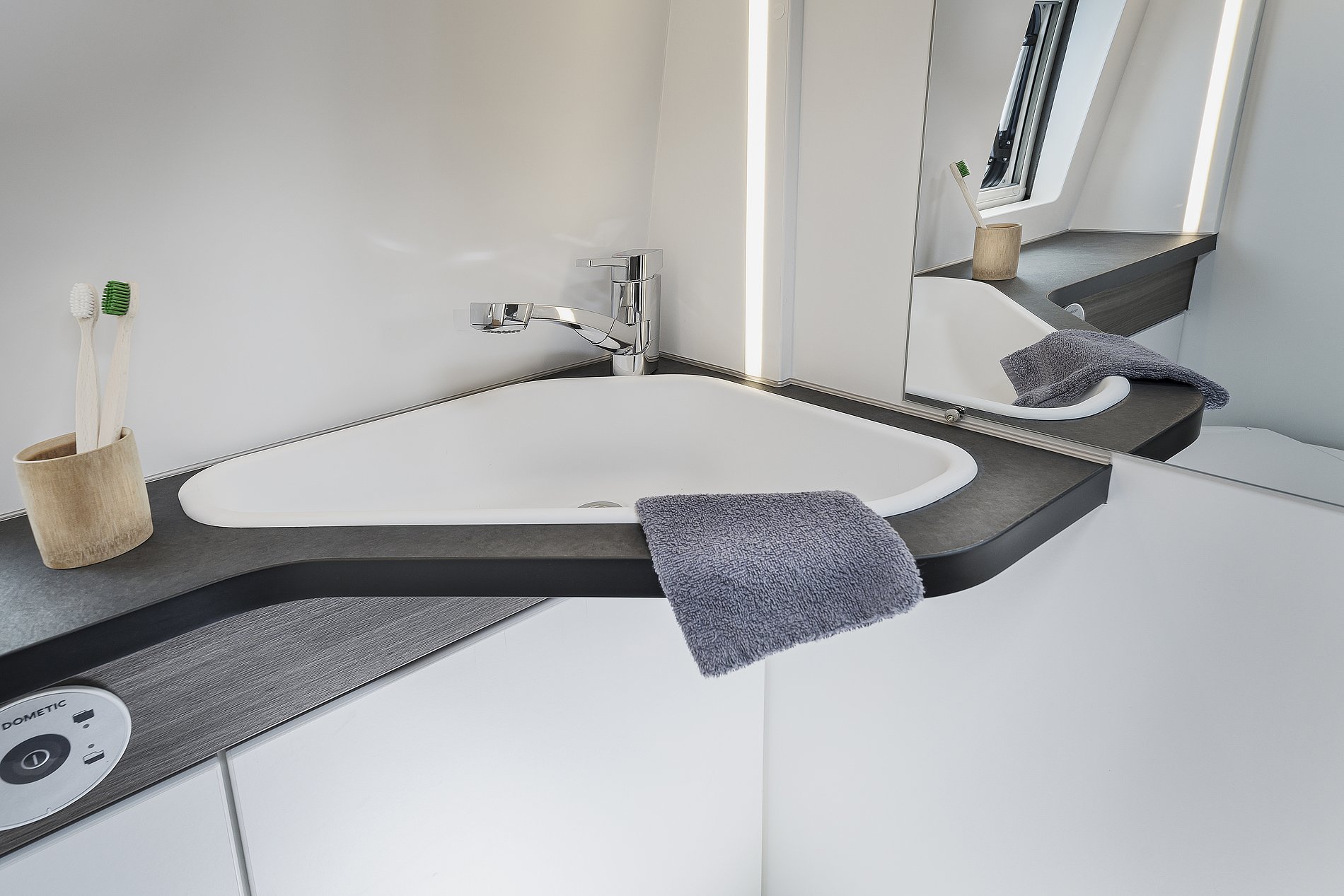 | | |
| --- | --- |
| | Flexible combination of side and room bath |
| | Easy conversion |
| | With extra large wash basin |
| | |
| --- | --- |
| | Flexible combination of side and room bath |
| | Easy conversion |
| | With extra large wash basin |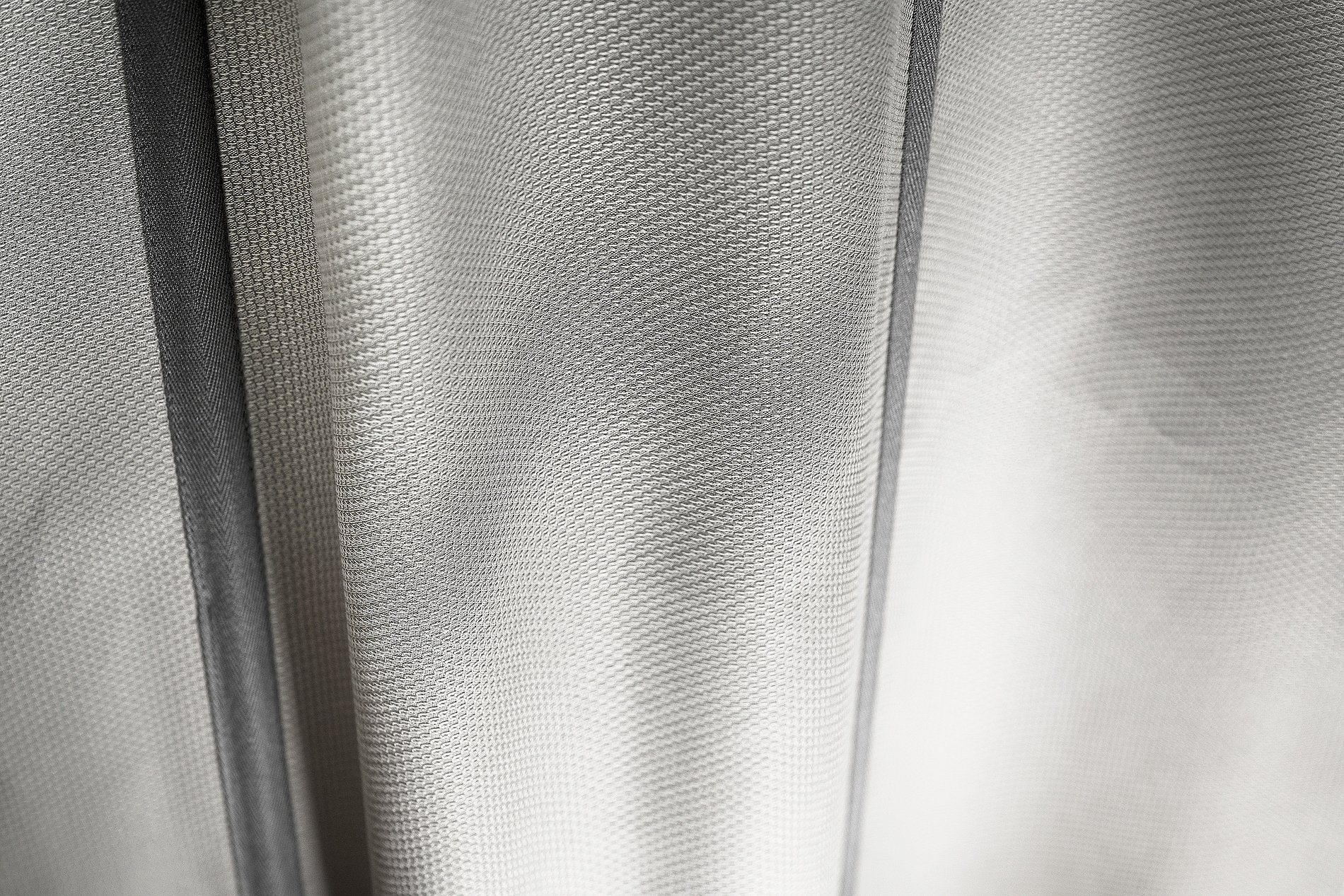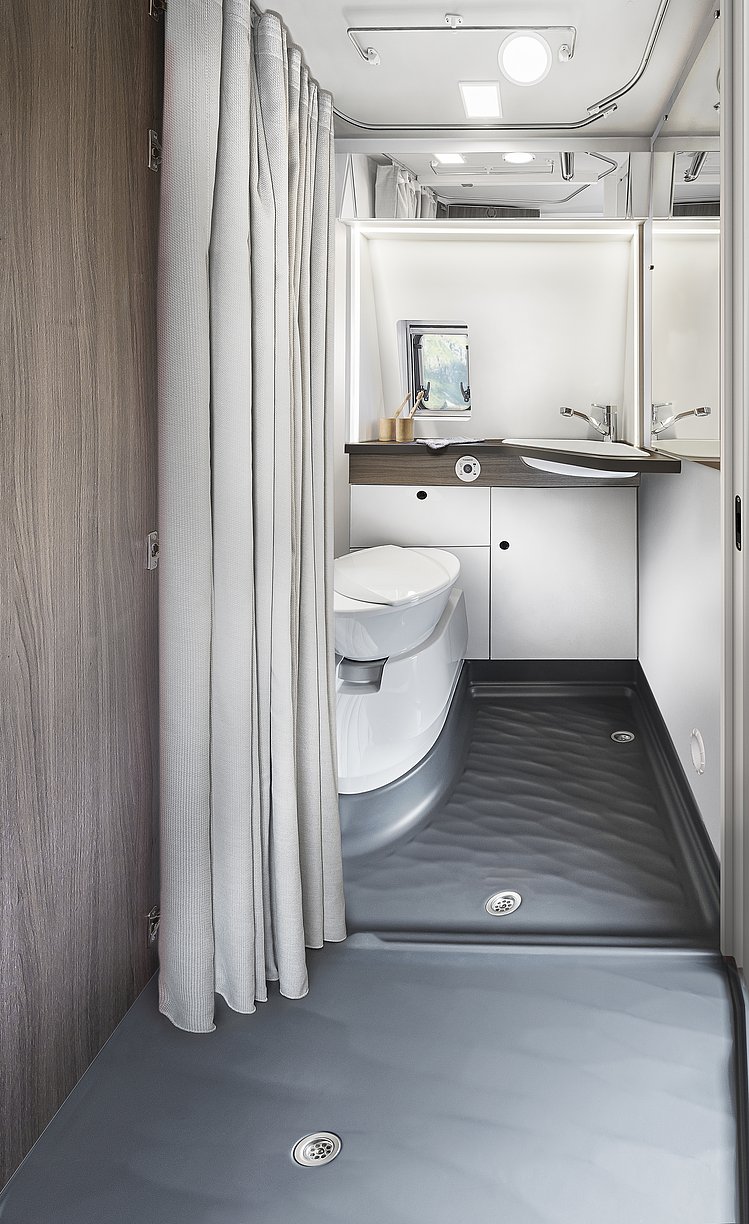 In the new vario bathroom there is not only more space for your relaxing shower, the washbasin has also increased in size considerably. The toilet window allows water vapour to escape quickly and, in conjunction with the pull-out tap, also allows a refreshing outdoor shower.
CONVERSION

AND

FUNCTIONALITY
In "normal" mode you can easily walk back and forth between rear and cockpit and ...

... use the toilet and the larger sink as in the usual compact bathroom. An insert in the additional shower tray improves the look and feel. The edges are now flattened for more sure-footedness.

The shower tray insert is removed with a simple hand movement,

the angled shower wall is swung forward and ...

a shower curtain is pulled around – everything is ready for your showering pleasure in the bathroom. The new shower curtain can also be used as a room divider between the living and sleeping areas.

The bathroom door locks magnetically on the opposite fastening edge.

Once you have removed the shower tray insert, the extended shower tray offers plenty of space for extensive showering pleasure.

You can stow the shower tray insert in a perfectly fitting compartment under the bed with a flick of the wrist – and the way is clear for a refreshing shower.