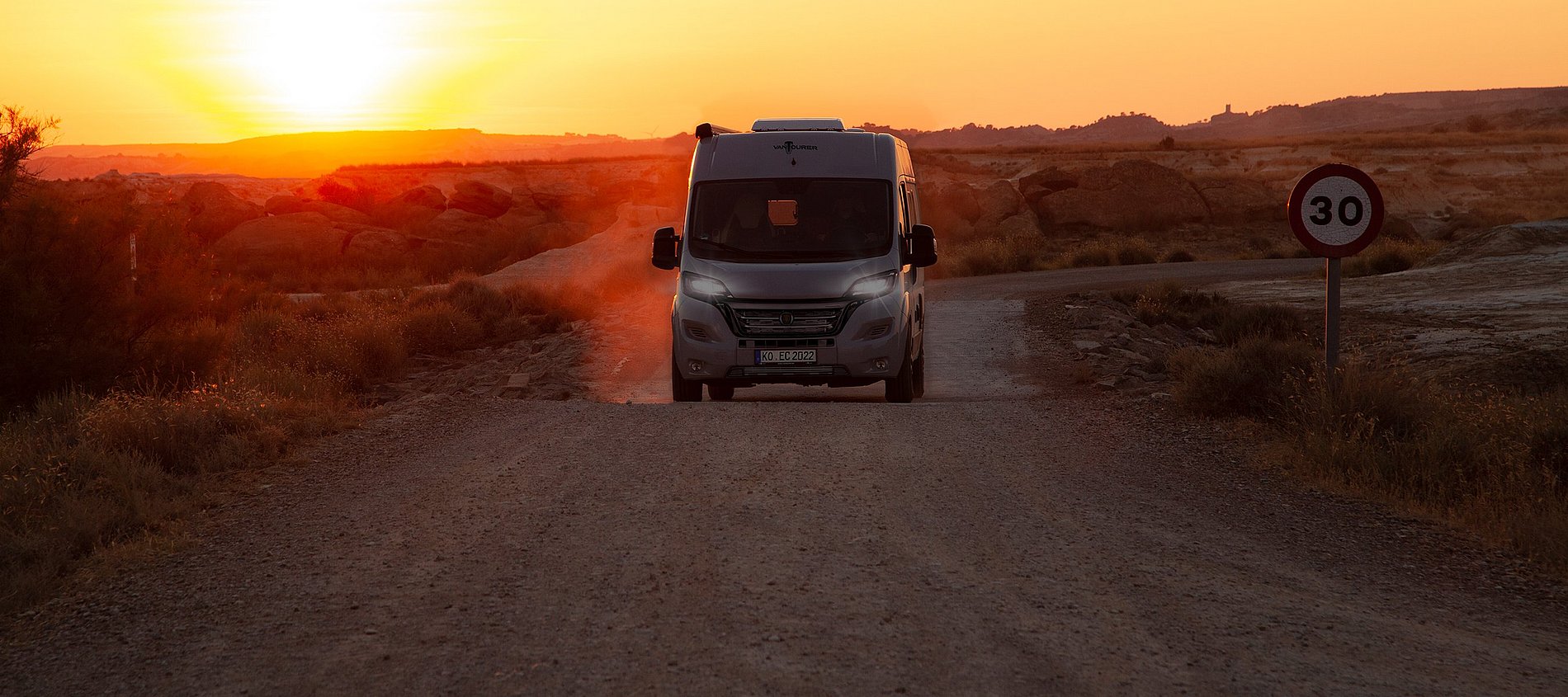 IMPRINT
EuroCaravaning GmbH & Co KG
Im Metternicher Feld 5-7
56072 Koblenz
GmbH & CO KG - HRA 21260
Managing Director: Patrick Mader, Steffen Gross
DISCLAIMER
This Internet site contains certain statements concerning the future, which are based on current assumptions and forecasts of the company management. All information contained in our Internet offer has been carefully checked. We make every effort to continually expand and update this information.
A guarantee for the completeness, correctness and last topicality cannot be taken over however. EuroCaravaning can change this website in whole or in part at its own discretion at any time without notice and/or discontinue its operation and is not obliged to update the contents of this website. Hyperlinks to the websites of third parties do not constitute an approval of their content on the part of EuroCaravaning and EuroCaravaning is not responsible for the availability or content of these websites.
The establishment of a connection to these websites is at the user's own risk. Any legal claims or lawsuits arising in connection with the website or its use are subject to the interpretation of the laws of the Federal Republic of Germany, with the exception of the provisions of international private law.
Consumer information according to regulation EU No. 524/2013:
The European Commission provides a platform for Online Dispute Resolution (OS).
You can find the platform at www.ec.europa.eu/consumers/odr
If you have any questions or comments, please send your request to:
EuroCaravaning GmbH & Co KG
Im Metternicher Feld 5-7
56072 Koblenz